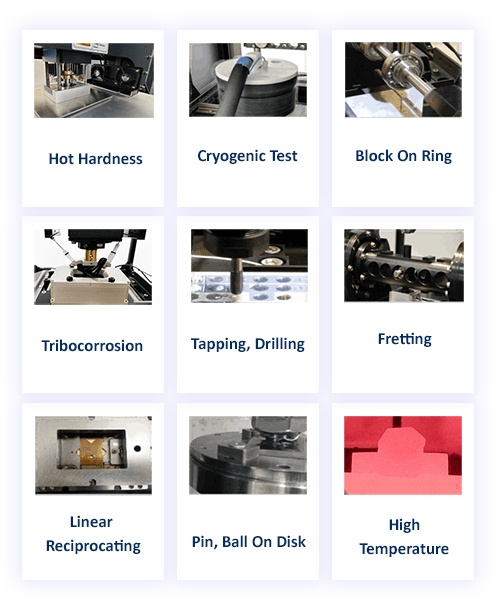 Material Tribology Overview
Main Features:
Friction, Wear, Hardness
-120 to 1200°C
Nano, Micro, Macro Load Range
In-line Integrated 3D Profilometer
Materials shape the world around us. Many industrial and consumer applications today use different surface treatments, alloys, polymers, and ceramics to develop new and better products. Reasons, such as hardness, less wear, reduced friction, dirt repellent, and reduced corrosion raises the need of material testing with higher precision and better conditions. The MFT-5000 can test these all and more.
Need help or have a question?
Materials Mechanical Testing On One Platform
Learn more about the versatility of the MFT-5000 and detailed application information:
Get in touch, and request a demo.
© Copyright 2021 Rtec-Instruments - All Rights Reserved