Scratch Testers, Indentation Testers
Versatile with a modular design. Test coatings, bulk materials, and real components across seversal industries and applications.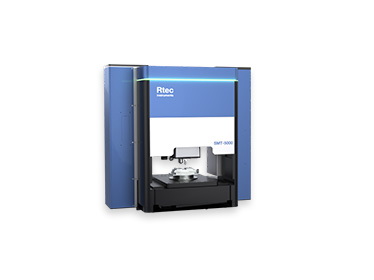 Compact surface materials tester with a patented integrated 3D profilometer. The SMT-5000 is an all-in-one modular platform that measures hardness (instrumented indentation), scratch adhesion & cohesion, scratch hardness, film thickness, and multi-pass wear at nano and micro scale. Each indentation and scratch test is precise, ISO, and ASTM compliant.
Main Features
Nano and Micro Scratch ranges on 1 platform
Non-destructive or contact film thickness measurement
Patented in-line 3D imaging of scratch
Normal and tangential forces standard and measured atop the sample
3D Profiler and scratch data automatic correlation
Get in touch, and request a demo.
© Copyright 2021 Rtec-Instruments - All Rights Reserved