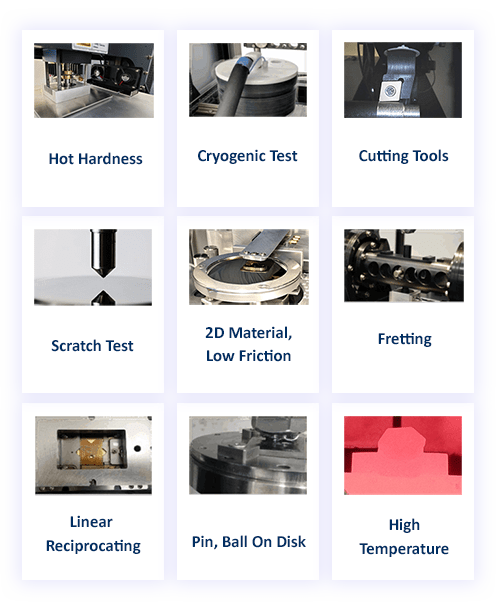 Coating Tribology Overview
Main Features:
Adhesion, Friction, Wear, Hardness
-120 to 1200 °C
Nano, Micro, Macro Load Range
In-line Integrated 3D Profilometer
Coating tribology testing is essential to reduce friction and test wear resistance. To research and develop coatings, the MFT series tribometer runs several coating tests on the same platform. Properties, such as scratch adhesion, wear, friction, hardness, and more, on same instrument.
Need help or have a question?
Coating Mechanical Tests On One Platform
Rtec Instruments tribometers provide a multitude of coating tribology tests on one instrument. Whether it is one focused test, or many standard coating tests, Rtec tribometers do it all. Learn more detailed application information:
Get in touch, and request a demo.
© Copyright 2021 Rtec-Instruments - All Rights Reserved