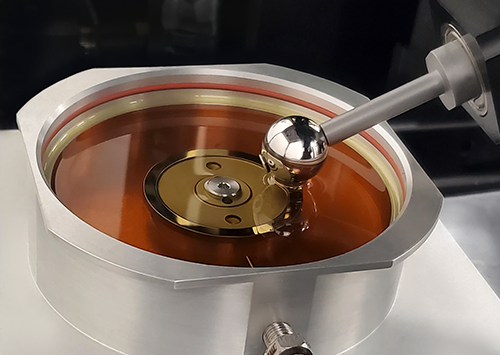 Detailed Module Information
Main Features:
Capacitive force sensors for sensitivity
Up to 200 N sensor
6 to -6 m/s
Temperatures from -40°C to 250 °C
Measure current and voltage
Using two independently controlled closed-loop servo drives, our mini traction machine module operates at a high sliding to rolling ratio. Because of its one-click operation and wide load, speed, and temperature range, the testing module is ideal for lubricant and oil sustainability research and quality control development. Evaluate the performance and efficiency of lubricants for applications including artificial joints, EV lubricants, engine efficiency, and railways greases.
Not only does the mini traction machine module perform ASTM, DIN, and ISO standards, it also provides rapid testing to reduce operation costs. Optimize friction and wear properties of lubricants under realistic contact condition simulations and replicate various lubrication regimes such as boundary, mixed, and elastohydrodynamic lubrication (EHL).
Need help or have a question?
Watch The
Mini Traction Machine

 in Action
A
Mini Traction Machine

 For Your Needs
Quickly analyze oil and lubricants using many test setups, including mini traction machine testing, HFRR, 4-Ball, and block-on-ring with the MFT-5000 Universal Tribometer. For stand-alone mini traction machine analysis, the TM-2000 provides a focused ball-on-disc testing setup. Both testers provide high-quality lubricant characterization. Ideal for lubricant sustainability research and quality development.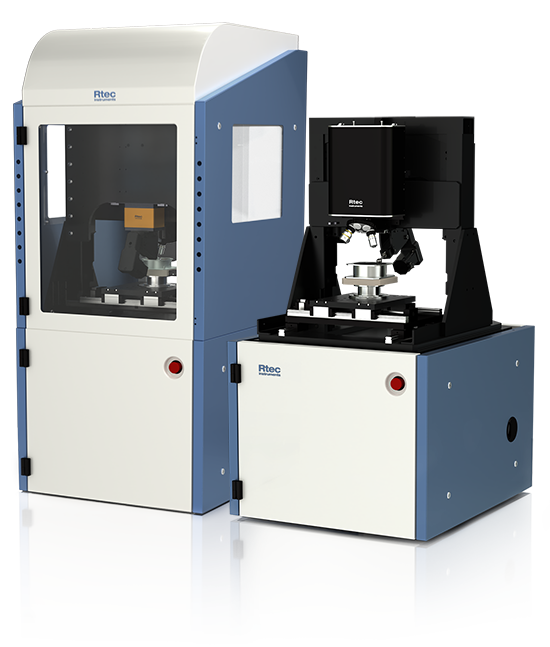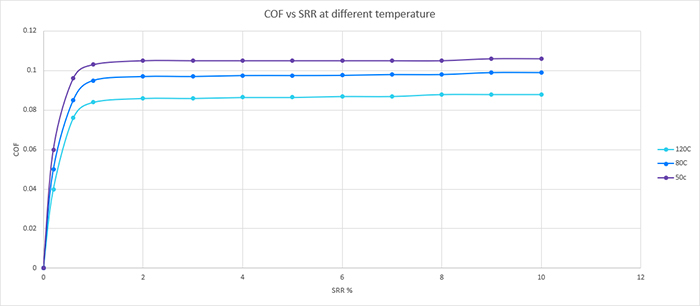 Lubricant Analysis You Can Rely On
Investigating the friction and wear properties of lubricants, oil, and additives is essential to optimize lubricant efficiency, reduce wear, and enhance product durability. Quickly measure the force between the two contacts and record results automatically. The lubricant test profile includes the range of speeds, temperatures, and loads. Data is displayed in real-time and provides in-depth analysis and comparison between samples.
The
Mini Traction Machine

Tribology Testing Solution
The MFT-5000 and TM-2000 tribometers provide a wide range of lubricant testing applications across a wide range of industries. Our collection of mini traction machine lubricant testing instruments offers fast results for high-quality lubricant analysis and performance evaluation. Simple and versatile, the our tribometers assess the performance of lubricants, coatings, and materials in diverse automotive, aerospace, manufacturing, and biomedical industries. In addition, both instruments offer flexibility in temperature, force load, and specimen material and geometry, allowing customization to suit specific testing requirements.
Lubricant Sustainability Research

EV lubricant optimization

Aerospace and automotive engine efficiency and fuel economy

Biomedical prosthetics, implants, and orthopedic devices

Turbine, solar panels, and other renewable energy systems

Nanotechnology of advanced materials and coatings

Additive manufacturing

Cosmetic product development
Get in touch, and request a demo.
© Copyright 2021 Rtec-Instruments - All Rights Reserved