Twin Roller Tribometer Overview
Main Features:
Pure rolling, pure sliding, combination of rolling sliding
Servo Controlled Load control 
Environmental control
Versatile to mount several kinds of samples
In-line 3D optical inspection
In-line friction and wear
Why Dual Roller Tribometer? Rolling-contact fatigue (RCF) is failure or material removal caused by the surface alternating stress field. The failures are typically driven by crack propagation. The extent of failure or the mechanism depends on a number of factors. For example, lubricant cleanliness, material quality, and roughness. With advent of high speed trains, EV vehicles, and turbines, rolling contact fatigue testing is very important for preventing the failure of components.
Rtec-Instruments' TwinRoller-3000 is an ideal twin roller machine for the study of traction, wear, and rolling contact fatigue under various combinations of rolling sliding ratios. With an open platform architecture that allows easy access and use, the tester comprises of two high torque independently controlled servo motors. The force is applied using electro servo drives.  Fully automated programs and advance controllers allows for high repeatability and precision measurements.
Need help or have a question?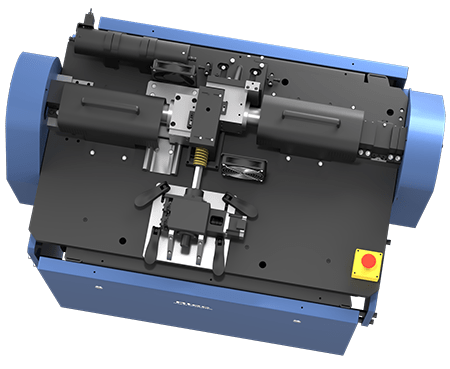 Rtec Instruments' two roller tribometer has several key design features that makes it the only commercially available tester to run a wide set of conditions and in-line inspection on the same platform. With high data acquisition of 200 Khz, the TwinRoller-3000 obtains high precision measurements.
Closed-loop Patented Force Sensor
Capacitive and strain gauge force transducers work across a wide range with no drifts. Real-time servo closed-loop force control.  This allows the creation of automatic torque vs load and speed curves.
Precise Temperature Control
Closed-loop temperature controller. From -35 to 150°C 
In-line Torque Measurement
Self aligned in-line high resolution torque sensors to quantify surface dynamics in real-time. 
Accurate Determination of Failures
The twin roller tribometer  can accommodate various in-line monitoring sensors to quantify real-time surface dynamics. (acoustic, electrical, etc.)
Rotary Motion
High power, high speed, real-time speed control allows for repeatable data generation.
Integrated In-line Imaging
Image surface with nm resolution without taking sample out of the chamber. Integrated 3D profilometer to look at surface change during the test. 
Many Configurations Are Possible
Rtec Instruments' Twin Roller Tribometer comes in several application specific configurations.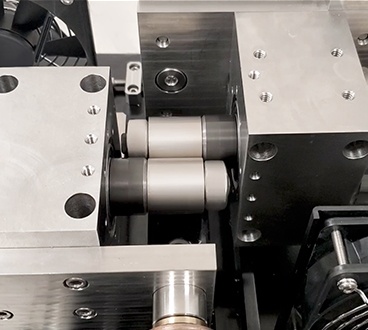 Rollers Under Load
Wider range of roller diameters can be accomodated on the same platform.
Twin Roller Tribometer Test Data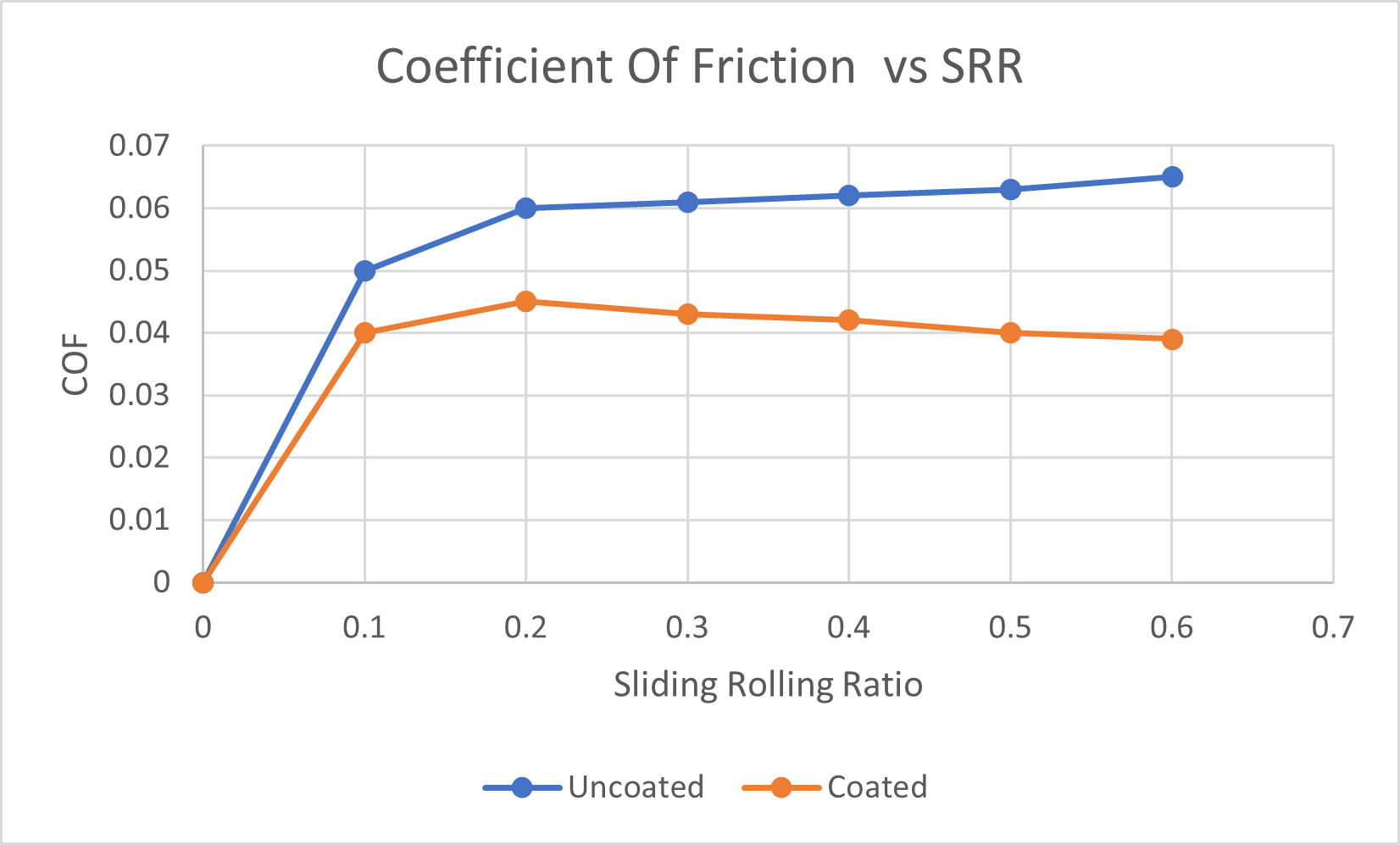 Data shows coefficient of friction results from rolling contact fatigue setup. The surface treatments were done on one sample. Data shows which improvement in RCF life after the thermal spray coating application.
Sample 1 – uncoated
Sample 2 – thermal spray coating
500 N force
SRR from 0 to 0.6
Temperature 70°C
Two Roller Machine Solution
The twin roller machine is used extensively across a wide range of industries and applications. It's used to analyze lubricants, contact fatigue life, and electrical contact resistance under various slip ratios.
Space

Lubricant

Automotive

Railways
Get in touch, and request a demo.
© Copyright 2021 Rtec-Instruments - All Rights Reserved