HFRR Testing on MFT-5000 Overview
Main Features:
Servo controlled Load
In-line Friction, Acoustic Emission
Piezo Load Sensors
Environmental control
This next generation High Frequency Reciprocating Rig HFRR test module has real-time programmable force control, piezo sensors to measure real time friction, in-line total wear scar depth, wide temperature range, and voice coil actuators. The tester is mostly used to evaluate diesel fuel lubricity. The ease of use, programmable down force control, advanced sensors makes this tester highly reliable and repeatable.
Need help or have a question?
Learn More About The MFT-5000 Platform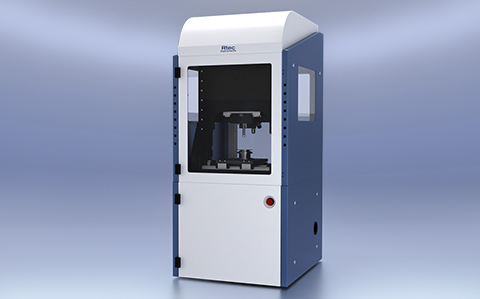 Learn more about the versatile MFT-5000 tribometer that provides friction, wear, and surface properties of various materials under a multitude of environments and testing conditions.
ASTM, DIN, ISO Compliant Standard Testing
The High Frequency Reciprocating module HFRR is perfect for evaluating diesel fuel lubricity.
Specifications
Servo controlled Load Range up to 20 N
1 to 200 Hz, 10 µm to 2.8 mm
Ambient to 180/400°C Temperature Range
Standard ball 6 mm diameter
Standard disc 10 mm diameter x 3 mm thick disc
5 to 95% Humidity control and monitoring
The ball slides against a disk with a 1 mm stroke at a frequency of 50 Hz. Perfect for standard tests such as, ASTM D6079, D7688, CEC F-06-A-96, ISO 12156-1, IP450, BS-EC590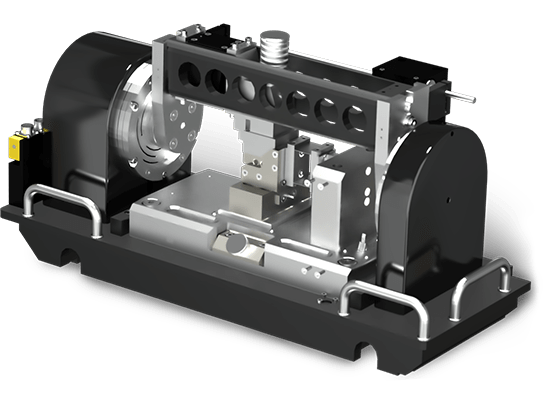 The MFT-5000's HFRR module  is used extensively across a wide range of industries:
Automotive
Oil, Lubricant, Additives Testing
Engine Related Tests
Lubricants
HFRR
Oils, Lubricants, Additive Testing
Get in touch, and request a demo.
© Copyright 2021 Rtec-Instruments - All Rights Reserved