Main Features:
10-7 Torr vacuum
mN to 200 N friction and down force
Cryogenic cooling from -120°C
Versatile to mount several kinds of samples
Up to 400°C (1000°C) temperature range
Why Vacuum tribology – Advancement in space, semiconductor, aerospace, and thin films have resulted in several studies focused on material and coating properties under vacuum. Friction, wear, and adhesion of surfaces under vacuum are very different compared to ambient conditions. To develop next generation vacuum compatible components, and materials it is necessary to test them under conditions close to real applications.
Rtec Vacuum Tribometer comes with a wide force, speed, and test temperature range for analysis of materials properties under vacuum conditions. Unique design with patented force sensors, creates data with high accuracy and repeatability. The open face design provides a complete view of the chamber while changing samples.  Run several common friction lubrication and wear tests, such as pin-on-disc, ball-on-disc, and linear reciprocating tests on the same platform. The vacuum chamber comes in various standard configurations. Please contact us to discuss your application.
The vacuum tribometer has several key design features that makes it the only commercial available tribometer to run a wide test conditions on same platform.
Patented force sensor
Capacitive sensors work across a high vacuum range with no drifts or degassing. 
Cryogenic to high Temperature control
Close loop temperature controller. Up to -120°C nitrogen cryogenic cooling chamber. Up to 400°C heating chamber.
Close loop force control
Real-time  close loop force control during the test.  This allows to create automatic friction vs load and speed curves.
Quick to reach vacuum
Reach 10-6 torr vacuum in 45 minutes. Vacuum tribometer has integrated rough and turbo molecular pumps
Rotary and Linear modes
Rotary speed up to 2500 RPM, Linear speed up to 6 mm/s. Additional  Piezo drives for precise motions.
Integrated In-line Imaging
Image test surface with nm resolution without taking sample out of the chamber. Integrated 3D profilometer (Optional raman microscope) to look at surface change during the test. Possible with vacuum chamber on MFT-5000, room temperature, and up to 10 N load configuration only.
Many Configurations Are Possible
Rtec vacuum tribometer comes in several application specific configurations.
2D Materials Testing
Rotary ball on disk configuration to look at friction values of 2D materials under vacuum. Nano Vacuum tribology.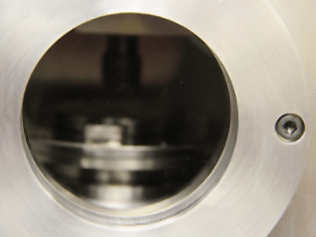 -120°C with 200N Load sensor
In-line Imaging
Room temperature, 10 N maximum load configuration with in-line Raman and 3D profilometer to look at sample under vacuum condition. Pin on disk + Vacuum + Imaging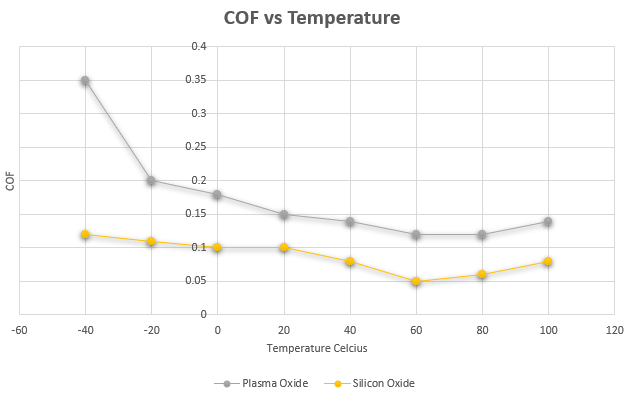 Data shows coefficient of friction results from vacuum tribometer. The surface treatments were done on two samples.
Sample 1
– the plasma oxide treatment.
Sample 2
– silicon oxide treatment.
10 N force
Velocity 4 mm/s
Acceleration at 0.1 mm/s2.
10-6 Torr
Multi Function vs Single Function Platform Choice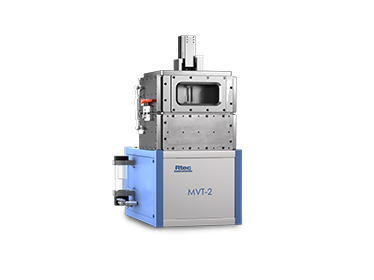 Single Function Model
Dedicated bench top vacuum tribometer test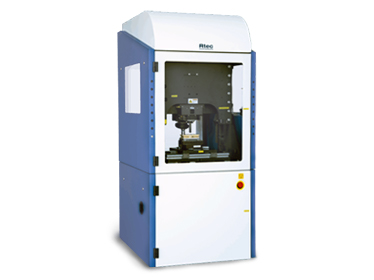 The vacuum chamber is also available on our MFT-5000 platform that allows additional tests besides our vacuum tribology.
The vacuum tribometer is used extensively across a wide range of industries and applications:
Space

Aerospace

Semiconductor

Quantum Computing
Get in touch, and request a demo.