SRV Testing on MFT-5000 Overview
Main Features:
5 micron to 4 mm Stroke, Up to 500 Hz oscillating frequency
High Resolution Piezo Sensors
Electromagnetic Coils
-40 to 500°C (optional 800°C) Temperature
3000 N down force
Rigid designs provide plot fretting loops
Rtec's Tribometer SRV test system measures the coefficient of friction and wear between a lubricant, oil, grease, and two specimens in a loaded contact in linear oscillatory motion from 5 micron strokes. The sliding reciprocating friction module has a wide load, speed, and temperature range. Using various combinations of test conditions, it can test friction and wear data using several ASTM, DIN, ISO standards on the same tester.
Linear Oscillating/Fast Reciprocating Test,
SRV Test
The MFT-5000 is set apart by its environmental control, reliability on long and short tests, position and force sensors that provide control under any condition.
The standard test determines extreme pressure, friction wear properties of greases, solid bonded films, gear/hydraulic fluids, and lubricant oils. All tests are done in oscillation mode under controlled environmental conditions. ASTM G119, G174, G133, G203, G204, G206, D5706, D5707, D6425, D7217, D7420, D7594, D7421, DIN 51834 and more.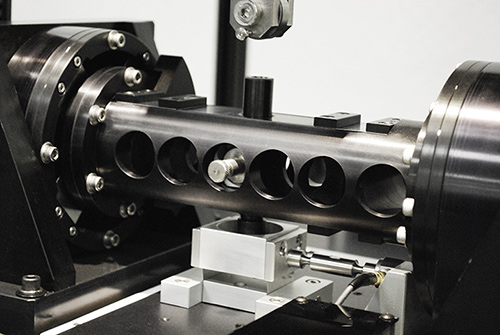 The MFT-5000's SRV module  is used extensively across a wide range of industries:
Automotive
Oil, Lubricant, Additives Testing
Engine Related Tests
Lubricants
Oil, Lubricant, Additives Testing
Get in touch, and request a demo.