Main Features: 
Custom Motions
Real Components or Sample Coupons
In-line Optical Profilometer
Wear, Friction, Adhesion, Fretting
The understanding of friction in bio materials is of increasing importance because of the various new applications of industries, such as healthcare, biomedical, food and personal care, and incorporating soft materials into technology.
Rtec Instruments MFT series biotribometers come with several interchangeable test modules.  This allows simulation of a vast number of biotribology applications.
Need help or have a question?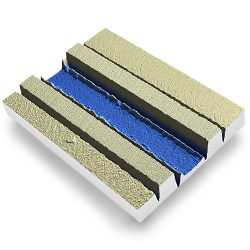 Biotribometers are biotribology instruments that study friction and wear of biomaterials in a large range of biological conditions. They are critical in the research and development of biomedical products and devices systems, such as hip joints or contact lenses. Rtec Instruments biotribometers provide the data and versatility to test all types of biotribology tests.
The Biotribometer Solution
Our Biotribometer is used extensively across a wide range of industries:
Dental

Hydrogels

Connectors

Polymers

Coatings

Catheters, Suture

Corrosion
Hip Joint

Stents, Graft

Contact lens

Optical lens

Skin and tissue

Tablets

Lotion, creams
Get in touch, and request a demo.
© Copyright 2021 Rtec-Instruments - All Rights Reserved