Versatile and Precise Metrology
The optical profilometer UP-5000's technology, performance, resolution, and versatility creates a class of its own. Equipped with fast scanning, multiple imaging techniques and high resolution, the UP-5000 offers the best solution for large sample surface imaging.
High Speed Camera
 Industry leading camera with 200 FPS. Quick sub nm precision Measurements.
Highest Z Resolution
Advanced latest generation encoders provide the best  Z resolution independent of scanning distance or magnification used. 

Modular Versatile Platform
The 300 x 300 mm high precision cross roller XY stage to fit  any sample –wafers, devices, pellicles, components, coupons, etc.
Powerful Analysis Software
Precise, quantitative, and ISO-compliant analysis software for nanometer resolution studies.
Unlike Any Other Optical Microscope
The UP-5000's has a 6-in-1 combination of many optical techniques on one platform. As a result, our optical microscope provides measurement of almost any kind of sample with nm resolution.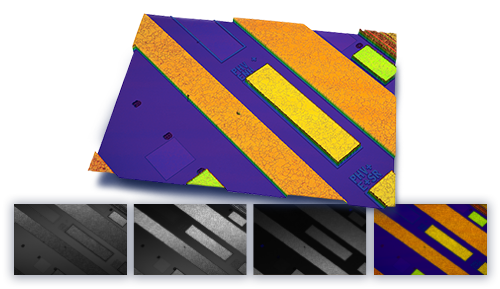 Confocal  – Spinning Disk
Fastest area scan – OR scan surface in an instant
Highest XY resolution 3D optical profiler on the market. Rtec Instruments spinning disk confocal scanning techniques is far superior to point or laser confocal that require oscillatory motion to generate images. The use of thousands of rotating pin holes eliminate the out of focus light from being recorded on the image. This technique eliminates background information and improves image resolution. The high precision can also be obtained on transparent, steep slopes, dark or featured samples.
White Light Interferometry
Highest Z resolution in optical profilometry
With the highest Z resolution in optical profilometry, the white light interferometer provides both phase shift for smooth samples, and interferometry for rough samples. The high speed camera provides sub nm resolution with rapid acquisition. Surface roughness and finish are characterized in a second.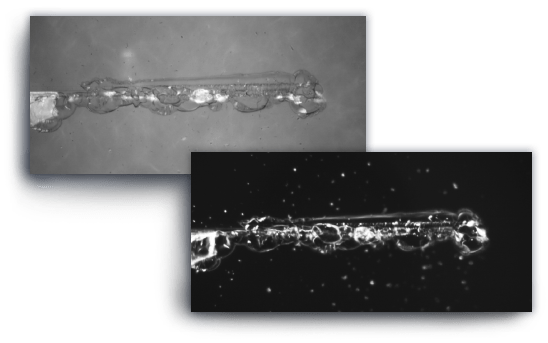 Dark and Bright Field Modes
Identify cracks and defects with a single click image. High contrast and resolution on every image.
Ultra Fast Film Thickness
Determination
The film thickness measurement module uses spectral reflectance to obtain the thickness of a coated surfaces. No experience is necessary for our one-click easy sample measurement operation. Our extensive materials library (500+) and multi-sample measurement provides analysis of thickness. Non-contact high accuracy step-heights and thickness each time.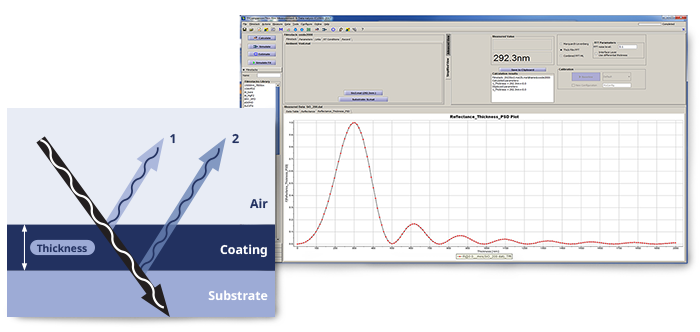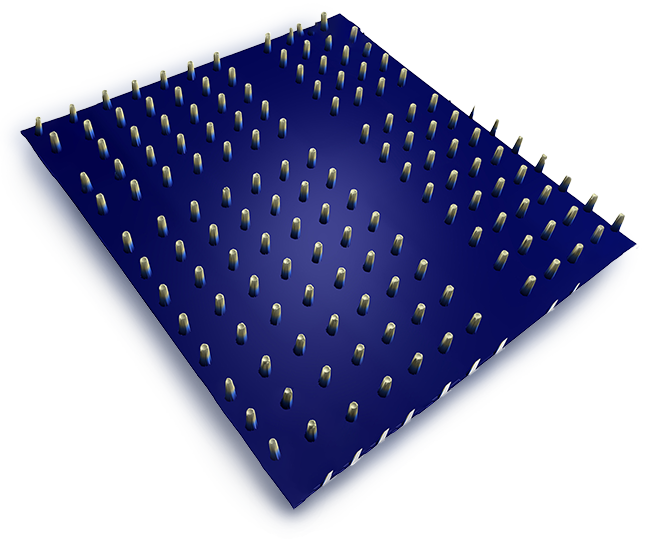 When resolution needs exceed light wave lengths, the AFM provides nano scale resolution to identify the smallest features. The AFM comes with several common test modules to enable easy measurement of roughness, defects, features size, phase and gain boundaries. With a simple click, the same sample surface area can be imaged by AFM and the optical profilometer.
Through a series of slices taken at different focal planes, an entirely in-focus final image is  generated every time. Fast and easy magnified images.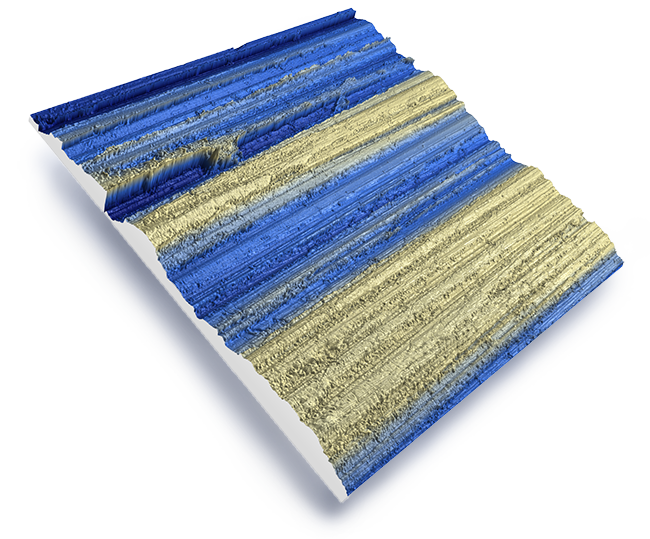 Load imaging recipe
Click start
Admire the image!
OR program each motion of the Optical Microscope for a complete custom image fitting you needs.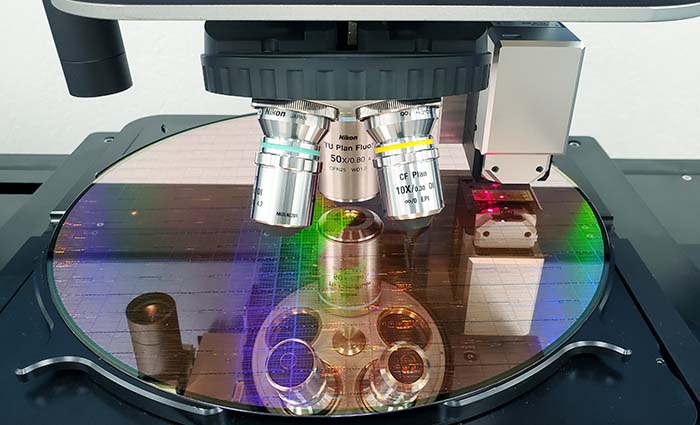 We Deliver
High Quality
ISO Compliant Analysis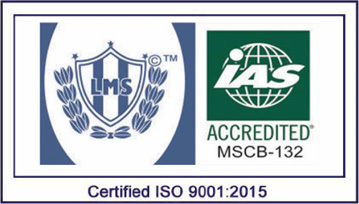 All optical microscopes come with standard test protocals to ensure normalized testing.
A Optical Profilometer Solution
Because the UP-5000 is modular, customizable, and easy to use, a wide range of industries extensively use our Universal Optical Microscope:
Aerospace
Automotive
Bio Materials
Coatings
Metals
Optics and Glasses
Polymer
Semicon
Pharmaceutical
Displays

Take a look at our 3D White Light Interferometer microscope, the UP-2000.
Get in touch, and request a demo.
© Copyright 2021 Rtec-Instruments - All Rights Reserved