Main Features:
High resolution patented force measurement with µN resolution
In-line inverted camera to automatic calculate contact area vs time
Table Top small footprint
Low noise floor
Test large samples at macro scales
Rtec Instruments Adhesion Tester is a turn-key solution to measure pull up adhesion force, work of adhesion, and shear adhesion of materials. Equipped with ultra-sensitive capacitance load cells, this tester provides µN level resolution with forces up to 5 N. Study the effect of texture and other surface modifications using the high-resolution sensors. In addition, the sensors can characterize large samples over macroscopic length scales. Furthermore, the Adhesion Tester comes integrated with a high-resolution inverted camera, allowing researchers to measure the Contact Area vs. Normal Force. This is useful in measuring the adhesion of soft materials, biomimetics, and hydrogels. The tester is available as a standalone instrument or installed on the MFT-5000 Multi Function tribometer and Indentation and Scratch Tester SMT-5000 platforms.
Need help or have a question?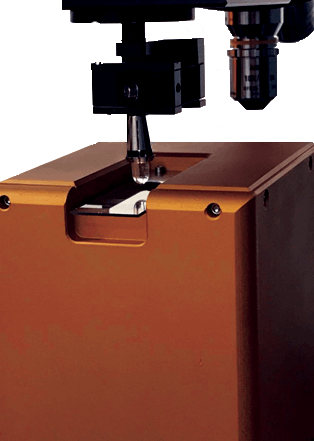 Capacitive Force Sensors
Highest resolution force sensor to detect small change in forces.
Integrated Camera
High resolution Bright and Dark Field combination automatic area recognition camera.
Applications
Self Cleaning Surfaces
Contact mechanics
Biomimetics
Oil Interaction with Surfaces
Hydrogels
Anti-Adhesion Surfaces
Skin Adhesion
Pressure Sensitive Adhesives
Bio Adhesion
Key Specifications
Down Force- 0.1mN to 5N
Shear Force- 0.1mN to 5N
Pull up Force- 0.1mN to 5N
Low Floor Noise (RMS)- 0.1µN
Displacement Resolution- 1µm
Speed- 0.01mm/s to 5 mm/s
Integrated Inverted Camera with Bright Field and Dark Field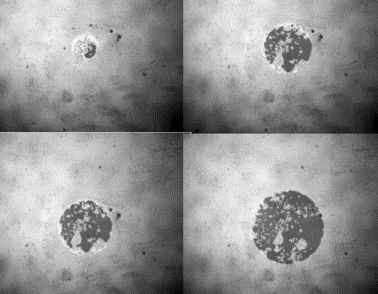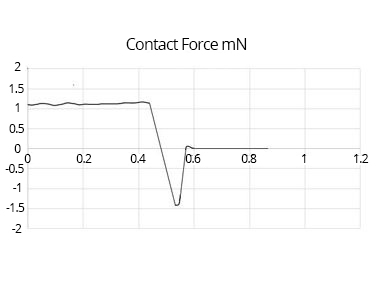 Real Time Force Measurement
The Adhesion Tester, Surf-2 provides comprehensive analysis for a wide range of industries:
Get in touch, and request a demo.
© Copyright 2021 Rtec-Instruments - All Rights Reserved