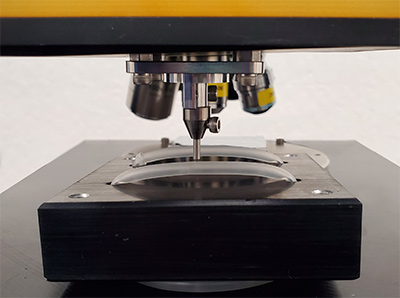 Main Features:
High friction measurement accuracy (COF 0.001)
Inline sub nm 3D profilometer optimized for catheter
Automatic friction and surface Inspection correlation
Standard or custom test configurations
Catheters are used during minimally invasive diagnostic or interventional procedures to guide devices to access target sites. Catheter requires rigorous  research, testing and validation to ensure that they perform according to their intended use and labeling
Rtec-Instruments' Multi Function Tribometer with patented capacitive force sensors allows unprecedented high resolution force characterization to characterize lubricity, insertion force, push force/navigation force, removal force, and over all performance of the catheter. Test setups to simulate and track delivery catheter through vitro fixtures similar to device clinical use,  study the topographical changes during the test etc. The closed-loop down force control allows conformal contact throughout the test.
In addition the MFT-5000 combines multiple techniques (3D Profilometer, Film thickness, and Raman Microscope) on one platform to evaluate the effect of surface coatings and texture on catheter performance. The open platform allows test set ups for different geometries and orientations with options for simultaneous testing for multiple samples. 
Need help or have a question?
Learn More About The Platforms
Explore our MFT Series Tribometers for versatile surface and material testing.
Ultra High Resolution Sensor Characterizes mN Forces
Friction Maps – Effect of Surface Texture on Friction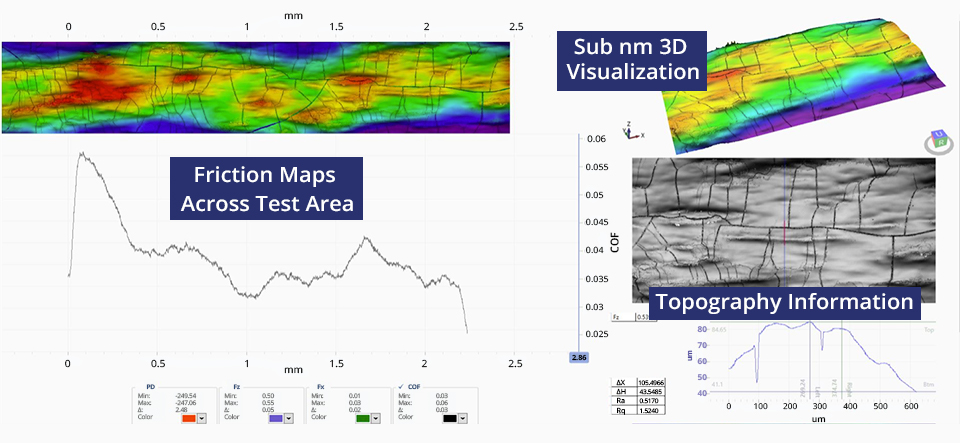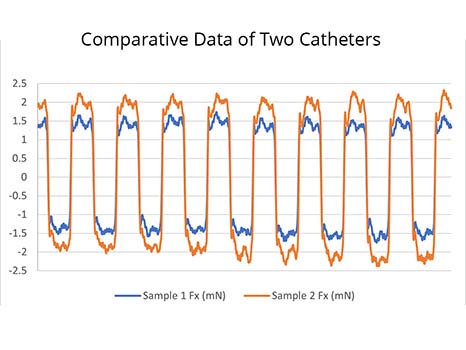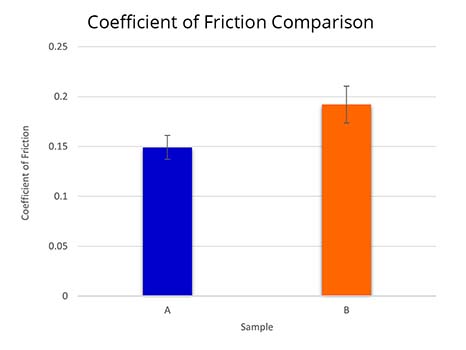 Patented Integrated In-line 3D Profilometer
Catheter friction tester comes with in-line integrated 3D profilometer . It automatically creates nm level 3D surface change plots during the test.  This allows to correlates the lubricity and friction data with surface topography easily. The technology is specifically optimized for catheter related tests. The lambda head model combines 4 optical techniques on one head – interferometer, spinning disk confocal, dark field and bright field imaging. It can measure catheter surface –  transparent, rough, smooth, and steep slopes surface with ease.  The high resolution XY stage on the tribometer allows for automatic stitching of volume wear and roughness calculations.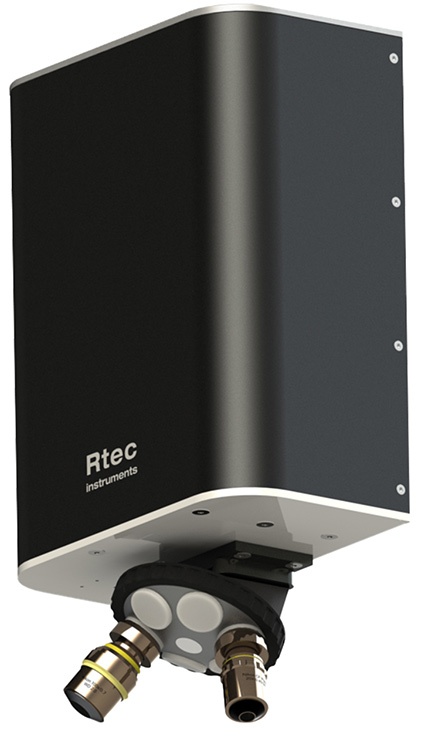 Unmatched Load Cell Technology
Capacitive Sensors 0.001 COF accuracy
The catheter lubricity tester comes with a wide range of load cells providing unparalleled stability and resolution. Easy interchangeable force sensors to cover wide range of test conditions.  Dependent on configuration forces are measured in 1, 2 or 6 axes.

Capacitive Load Cells
Highest resolution load cells with high rigid design

Piezo Actuators
Highest resolution precise motions 

Traceable Forces
Calibrated with traceable standards

1D, 2D and 6D sensors
Sensors to measure forces in all directions during the motion 
The Catheter Testing Solution
Due to its multiple configurations, the MFT-5000 tribometer is used extensively across a wide range of industries:
Bio Materials
Catheter
Tablets
Dental
Optical Lenses
Pharmaceutical
Polymer
Devices
Stents
Get in touch, and request a demo.
© Copyright 2021 Rtec-Instruments - All Rights Reserved