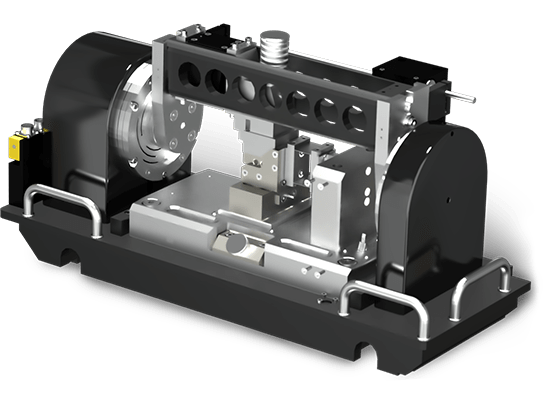 Übersicht: Fretting-Reibverschleiß
Merkmale:
Amplitude: 10 Mikron bis 2,8 mm
Frequenz: bis zu 300 Hz
Hochfrequenz-Reibungssensoren
Biegebasiertes Design
Was ist Fretting oder Fressen
? Eine kleine oszillierende Bewegung zwischen sich berührenden Oberflächen verursacht eine Ansammlung von Verschleißrückständen in der Kontaktzone und beschleunigt den Verschleißprozess. Bei mehreren Anwendungen wie Luft- und Raumfahrt, Automobil und Maschinen wird häufig Reibverschleiß beobachtet.
Fretting-Test von Rtec Instruments
: Das hochmoderne Fretting-Testmodul wird auf unserer MFT-5000-Plattform montiert. Es bietet in der Branche unübertroffene Spezifikationen für Hub und Frequenz. Der kontrollierte Hub ab 10 Mikrometer bei 300 Hz Frequenz macht es zu einem idealen Reibverschleißprüfgerät für Industrie und universitäre Forschung.
Brauchen Sie Hilfe oder haben Sie eine Frage?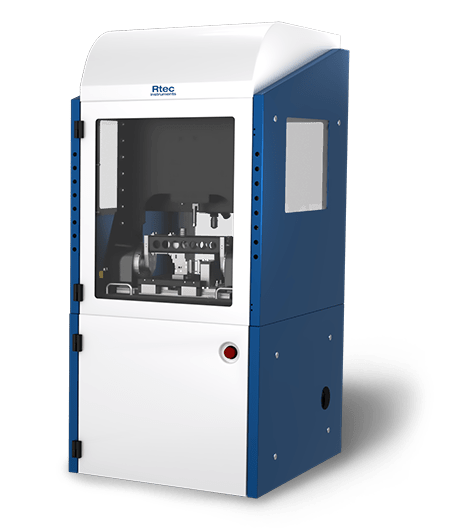 Wide load, stroke, and speed control provide fretting wear studies for many applications.
Voice Coil
Electromagnetic actuator imparts linear reciprocating motion. Dependent on the test, additional coils are available for the tester to double the force range.
Unmatched Waveform Control
Without the friction of rolling or bearing, the magnetic flexure based design provides the control required for the most sensitive of tests. The unique controller adjusts to friction changes to maintain the stroke control in real-time
Friction Measurement
The tester comes with high frequency  piezo sensors to measure real time friction. Ultra low noise amplifiers allows detection of minute changes in friction in real-time with ease.
Fretting Test Data and Analysis
Optimize friction, wear, fretting fatigue tests at small amplitude and high frequency with our fretting module. The module is a powerful tool in the hands of researchers or QC engineers.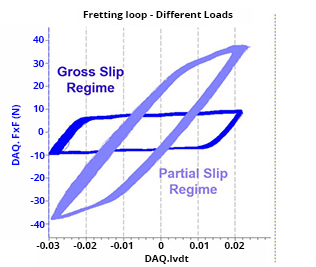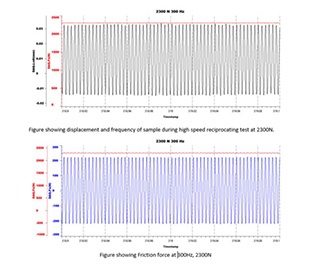 Real Time Friction Curves at 300 Hz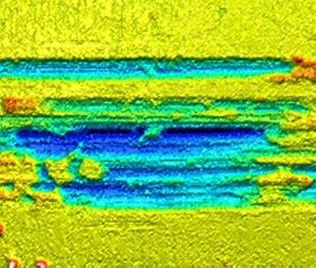 Because the MFT-5000's fretting function is so versatile, it is used extensively across a wide range of industries:
Aerospace

Automotive

Semiconductor

Bio Materials

Pharmaceuticals

Metal, Ceramics, Polymers

Optics and Glasses

Lubricants
Möchten Sie mehr erfahren?
Kontaktieren Sie uns und fordern Sie eine Demonstration an.
© Copyright 2021 Rtec-Instruments - All Rights Reserved