Quality control and safety is vital to the Pharmaceutical Industry. Rtec Instruments provides several ASTM, DIN, ISO standard and customized tests to evaluate tablets, coatings, packaging, and components for any step in the manufacturing process. Our analysis solutions supply the knowledge and peace of mind to produce safe and quality products.
Pharma Manufacturing Solutions We Offer
With so many choices, we provide everything you need for highly accurate and fast pharmaceutical analysis testing.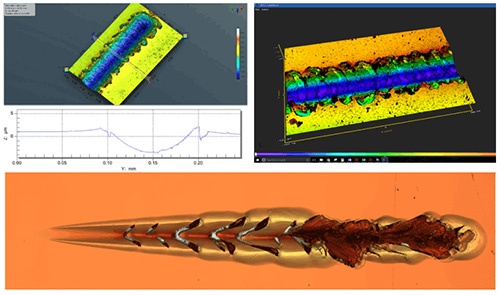 Scratch Adhesion, Hardness
There is a great interest in knowing adhesion and scratch resistance of many types of functional surface coatings applied tables.
Study scratch adhesion, scratch hardness, scratch resistance at nano, micro and macro scale. In-line integrated 3D profilometer creates 3D stitched images to comprehensively and conclusively characterize the coating failures.
3D Imaging Pharmaceutical Solutions
The unique universal profilometer combines 4 imaging modes (confocal, interferometer, dark field and bright field) in one head. This is very beneficial for the semiconductor industry as advantages from all techniques are available to use seamlessly. Few industry standard applications include particle on pellicle, highest XY dimension resolution on devices, and imaging transparent screen surfaces.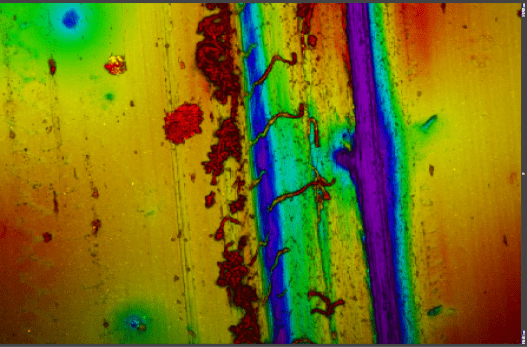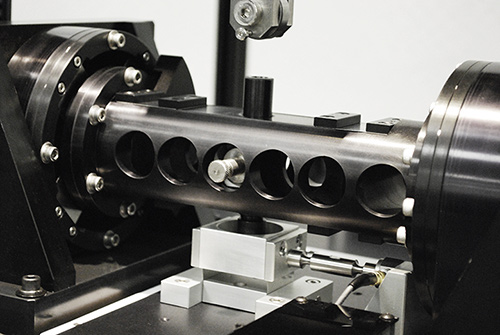 A host of factors contribute to a successful tablet compression product run.  Issues including insufficient tablet hardness, inconsistent tablets, and tool damage can cause poor yield or batch rejections. Fretting is most commonly observed on dies which indicates worn die pockets. Tablets packaging often shows fretting failures.
Rtec Instruments provides unequaled specifications for stroke and frequency control for fretting evaluation. Controlled stroke from 5 microns and frequency up to 500 Hz frequency make it an ideal fretting wear tester for both industry and university research.
The coefficient of friction of pharmaceutical tablets and capsules influences how they will behave during the conveying, coating, and packaging operations used in drug product manufacturing.
Rtec Instruments provides measurement solutions for both static and dynamic coefficient of friction. We provide a wide test range that simulate real-life process. In addition, the add-on integrated 3D profilometer analyzes tablet surface change vs time.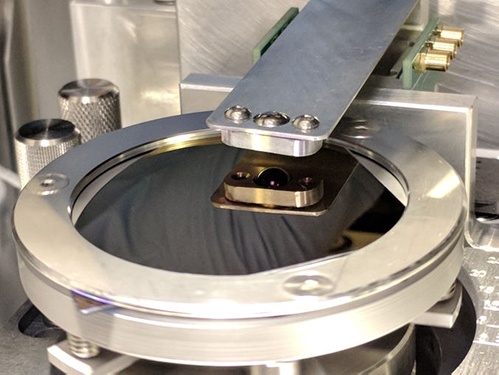 Pharmaceutical Quality Control In Action
Watch as we demonstrate how our instruments can fulfill all of your Pharma manufacturing testing needs for research and quality control.

Learn more about our Indentation and Scratch Tester, the
SMT-5000
.
Möchten Sie mehr erfahren?
Kontaktieren Sie uns und fordern Sie eine Demonstration an.
© Copyright 2021 Rtec-Instruments - All Rights Reserved