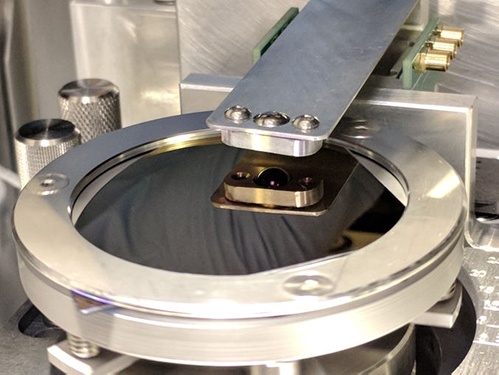 Übersicht: Nanotribologie
Merkmale:
Auflösung in Mikro-Newton
Bewährte Technologie zur Messung von COF = 0,001
Patentierte kapazitive kraftsensoren
Temperatur, Vakuum und inerte Atmosphäre
Patentiertes Inline-3D-Profilometer
Rtec Instruments
bietet ein hochmodernes Nano-Tribometer für die Durchführung von extrem niedrigen Reibungskoeffizienten und Druck in Tribologie. Patentierte Kraftsensoren mit vernachlässigbarer thermischer Drift sind das Herzstück dieses Nano-Tribometer-Moduls. Das Modul mit geringer Reibung kann bei kontrollierten Umgebungsbedingungen arbeiten.
Brauchen Sie Hilfe oder haben Sie eine Frage?
Unmatched Load Cell Technology
Patented Capacitive Sensors
In addition to providing unparalleled accuracy and resolution, the sensors accommodate several environments.

Capacitive Load Cells
Highest Resolution with high rigid design

Durability
Unique design prevents sensor breakage during mishandling

Additional Piezo Sensor
Optional independent piezo Z actuator for nm Z positioning accuracy

Rigid Design
Stiff rigid Construction minimises holder tilt.
Few Nano Tribology Setups
Rtec Instruments' nano tribometer technology works across several setups.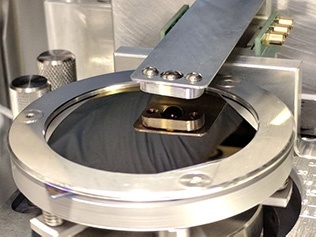 Super lubricity 2D Material Sample Getting Tested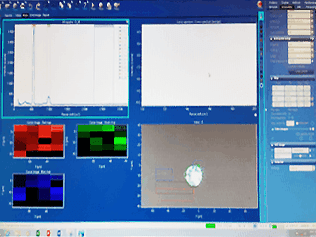 3D Map Data Generation During The Test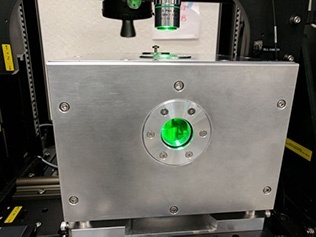 Nano Tribometer Vacuum Chamber with In-line Profilometer
Automatic In-line Imaging – Roughness, Wear, Volume vs Time
Correlate friction, wear, and topography easily
The integrated 3D profilometer automatically measures the surface topography of the wear track during the test without taking the sample out of the tool. The profilometer is optimised for nano mechanical tests. Modes such as confocal, dark field imaging, interferometery allows for nm resolution. The change of topography at nano scales allows for a comprehensive understanding of nano tribology. For example, the initial 3D image acquired accounts for grain boundaries, roughness, orientation of the samples, and other localized features in contact surfaces. The high precision xy stage allows to stitch the entire wear mark automatically.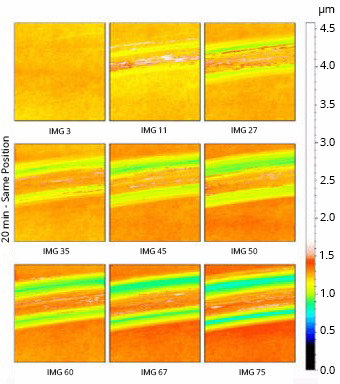 Ball On Disc Setup And Data
Konfiguration
DLC coated ball is positioned perpendicular to a thin film coated wafers on the rotary module. The universal upper and lower sample holders are used to mount the samples.
Results
Graph below shows COF friction curves for two coatings at 50 mN down force and 400 RPM.
Why AFM When Nano Tribometer Offers Much More?
Install wide range (size and geometry) of samples across several ultra low friction applications.  Study friction properties at the atomic scale.
Problem
Currently, most of low friction measurement work is being done using an AFM. Testing using AFM presents challenges such as: (i) Calibration of AFM tips to measure friction (ii) Non-repeatable bending of AFM tips (iii) Only a small down force can be applied (iv) Only a small area on the sample can be tested (v) Limited control on environment
Solution
This low friction tribometer can measure low friction and wear with ultra precise sensors across a wide linear and rotation speed (10,000 rpm). As the wear rate under these scenarios is negligible in-line 3D profilometer is very useful to provide data without removing the sample. This unique combination enables study of volume wear and chemical property changes of the wear track as it evolves with time.
Advantages
The nano tribometer setup offers several advantages over a typical test performed using an AFM and other models. These include: (i) Industry leading high resolution, sturdy sensor for accurate, reliable and repeatable measurements without need to calibrate every few tests. (ii) Apply much larger down forces compared to AFM. (iii) Micro and macro scale samples for comprehensive analysis of coatings. (iv) Ambient and controlled  environment (high temperature, vacuum, inert gas) (v) 3D imaging for automatic analysis of wear track.
The nano tribology setup is used across several applications:
Semiconductor

2D Materials

Aerospace

Thin Films

Bio Medical

Optics and Glasses

Lubricants

Möchten Sie mehr erfahren?
Kontaktieren Sie uns und fordern Sie eine Demonstration an.
© Copyright 2021 Rtec-Instruments - All Rights Reserved